The Digital Age has brought sustainability to the forefront of consumer's minds, forcing companies to rethink and reshape their business operations in favor of green alternatives. This begs the question: Is wide format print marketing a sustainable solution? It certainly can be! There are many environmentally-friendly products and tools that can be used to create spectacular displays and prints. Below are a couple of great examples of sustainable products that we can use to create your next wide format print. 
conVerd Board
One of the most environmentally-friendly rigid board products, conVerd Board, is manufactured with ten percent post-consumer waste for maximum sustainability. This durable and structurally sound wide format alternative is also resistant to moisture and can easily withstand temperature changes without harm to the actual print. The bright white (97+) surface allows pigments to shine through in bright colors, giving life to the print. 
Some of its applications include, but are not limited to:
Window displays

Indoor and outdoor point-of-purchase displays

Hanging signage

Menu boards

Trade show signage

Custom packages

Wing cards

Dangles

Custom packaging
We can use conVerd Boards for double-sided prints as well as rigid board media. Best of all, it is completely recyclable, so you too can carry on being sustainable! 
This board is available in a wide variety of sheet sizes, including 1.5mm, 3mm, 4.7mm, and 6mm.
Blox-Lite
Like conVerd Board, Blox-Lite is made with ten percent post-consumer waste. This wide format board is an amazing alternative to PVC vinyl because it is structurally sound, heavyweight, and coated on two sides (C2S). As an FSC certified product, Blox-Lite meets the highest standards for responsible environmental practices. 
The best uses for this board would be:
Indoor point-of-purchase displays

Hanging signage

Posters and banners

Window signage

Front-lit displays

Roll-ups

Trade show signage
Blox-Lite is also available as Blox-Lite Chrome and Blox-Lite FR, and you can find this product in a variety of sheet sizes. Learn more here. 
Of course, as one of the leading commercial printing companies in Philadelphia, PA, and the surrounding areas, you can guarantee that we're always doing our part to protect the environment!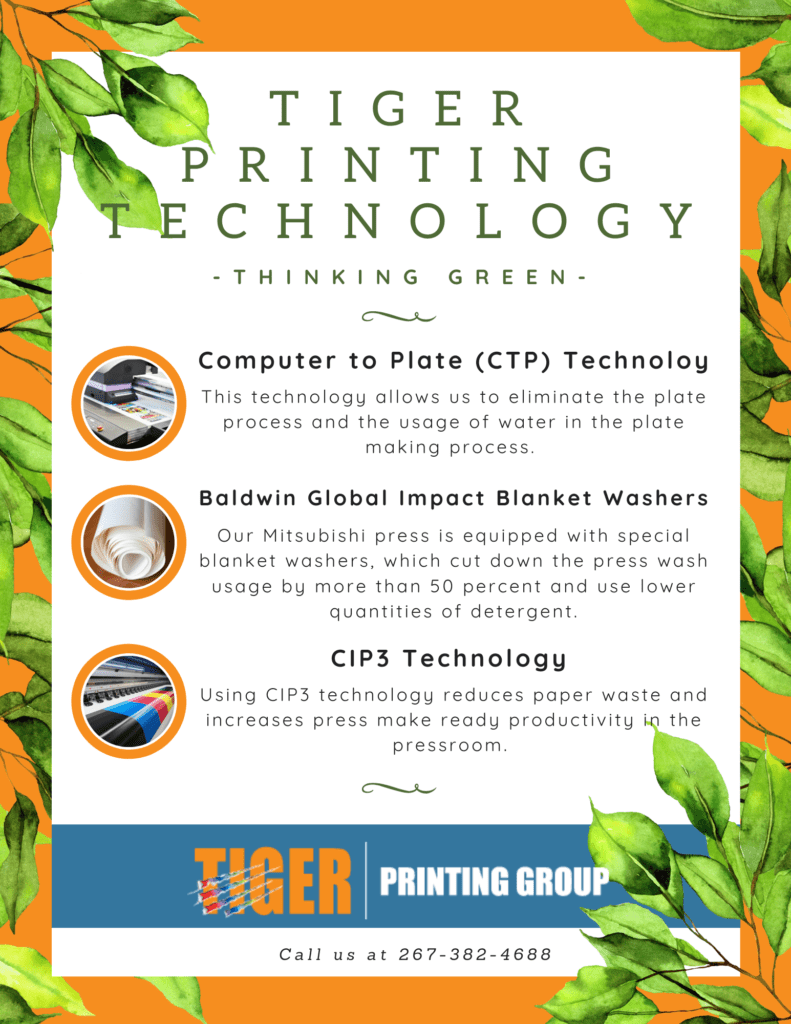 In addition to using sustainable tools and technology to create beautiful wide format prints and graphics, our team also recycles 100% of paper waste, cardboard products, and printing plate aluminum. We offer soy-based pigments and utilize low VOC products for our press washers. 
To learn more about our sustainability practices or schedule an appointment for our printing services in Philadelphia, PA, and the nearby regions, please contact our team today!